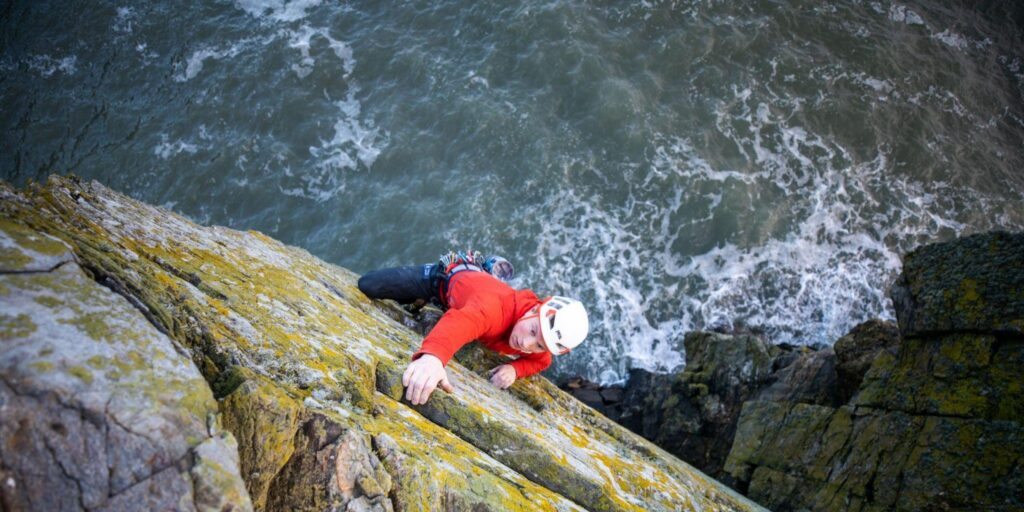 Cove Climbing is run by Liam Malone. I'm passionate about climbing and the climbing offered by the North East of Scotland, from the schist and granite sea cliffs to the peaks and plateaus of the Cairngorms.
I am a climber and mountaineer but more of the former. I have climbed in the Alps, Dolomites, at Spanish sport crags and Yosemite, but I still love it here in Scotland. Bouldering, trad or sport. As long as it's climbing I'm happy.
I have extensive experience climbing in the North East Scotland which allows me to pick the most suitable venues on any given day or weather and get the most out of it for you.
I am a member of Mountain training and the Association of Mountaineering Instructors (AMI). I hold the Mountaineering and Climbing Instructor Award as well as the Winter Mountain Leader Award. The work I do is all taught and assessed through these qualifications but also through personal experience in climbing and mountaineering. Here is a video from AMI about what we do.