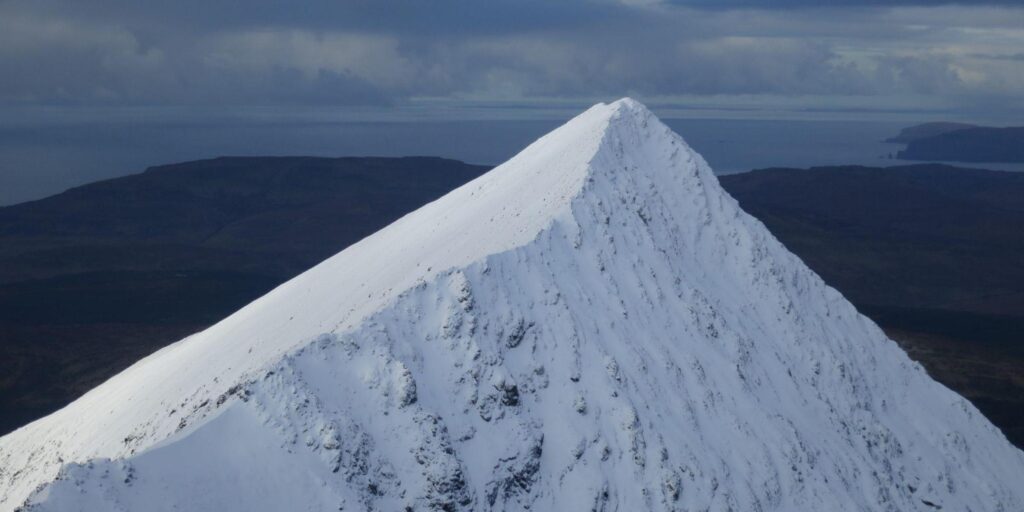 Take to the hills this winter and summit a Munro or two, with the reassurance of a guide along the way. Snow changes everything in the hills during the winter. The effort required to travel in the mountains and the views rewarded from the top. There is much more to be considered than summer hillwalking, in regards to weather, route planing and avalanche avoidance. Being guided ensures these decisions have been carefully thought about for you! If you would like to learn about these skills, then let me know and we can target these skills plus more rather than the summits.
About
What Does This Guided Walk Cover?
Journeys in the glens and summits of munros.
Classic days in the north east include Lochnagar, Mayar and Driesh in Glen Clova, Glas Maol and it's ajoining high Munros in Glenshee. However there are plenty more great hills in the Cairngorms National Park offering great days out and views. If you are unsure on what may be suitable for your experience level, then just get in touch and I'd be happy to help. We can lead you on any objective you have in mind with a fully qualified "Winter Mountain Leader" to lead the walk.
Cove Climbing in based in Aberdeen and focuses on the Munros in the Cairngorm National Park. For anything further away, a minimum of 2 days must be booked.
Use of Cove Climbing crampons and ice axe is included in any booking.
If you would like, you can learn some skills whilst we are out such as;
Navigation skills
Tips on using mountaineering boots, crampons and ice axe on steep snow slopes
Introduction to avalanche avoidance
Who Is This Guided Winter Walk For?
This is ideal for anyone new to winter walking through to experienced winter hillwalkers. Experience of hillwalking in summer would be useful as is reasonable fitness level. However all private booking are tailored to you.
Note: For the "open" winter walks advertised, you must have some experience of using crampons and ice axe. For a private booking, no experience is nessessary.
What Kit Do I Need?
Good waterproof jacket and trousers, ie Goretex
B2-B3 style boots (available for hire at Tiso Aberdeen)
Gaiters – Not essential but extremely useful in deep or wet snow conditions, and also save your trousers from holes whilst learning to use crampons
Ice axe and Crampons – Provided by Cove Climbing. You may use your own.
Hat, Warm, windproof gloves plus spares x 2 minimum
Warm winter walking socks recommended
Lots of warm layers, ie 2 base layer and 2 fleeces
'Belay' type jacket. ie a warm jacket that can be worn over your waterproof.
Goggles, double clear lens recommended. This is not for the sun, but for snow drifting in the wind.
Head torch, plus spare batteries
Balaclava and neck gaiter
Lunch & warm drink
Rucksack 30-40ltr
Why Choose Cove Climbing?
Liam has been Winter Hillwalking for over 10 years and has been qualified and leading walks for 4 years. He has worked with a wide range of clients and is experienced in leading hillwalks.
How do I book or find out more?

If you have any general enquiries then get in touch with Liam@coveclimbing.co.uk. If you have already decided you like a guided winter hillwalk then great! There are two ways to book. You can either book onto an open event. Alternatively you can make a private booking.
Open event

Browse our selection of open events via the button below, sold through Ticket Tailor. If you can't find a date or a course suitable to your requirements please make a private booking. On these courses you may be in a group of between 1-6.
Note: there are currently only a few open sessions advertised per year.
Private "Guided Winter Hillwalk" Booking Form

Book a private day for a group of between 1-6. Get in touch using the form below. The cost is £220 per group for a full day.
Under 18s may be welcome, but please get in touch first and they must be accompanied by a parent.